Apolis
Brick and Mortar Environmental Design
Art Direction • Visual Design • Strategy • Prepress
Overview
In 2011 Apolis opened their first flagship store in downtown LA's Arts District. I created environmental elements to integrate Apolis utilitarian aesthetic into the neighborhood and tell the rich story of the Apolis collection within the space.
EXTERIOR
For the outside of the store, I created a simple military-inspired flag adorned with the Apolis crest. I designed an A-Frame sign to give passersby an indication of what was inside,  pointing pedestrians towards the store entrance. The sidewalk sign was made to be reversible with chalkboard on the inside, to allow for custom artwork as needed to signify events, exhibitions, and gatherings.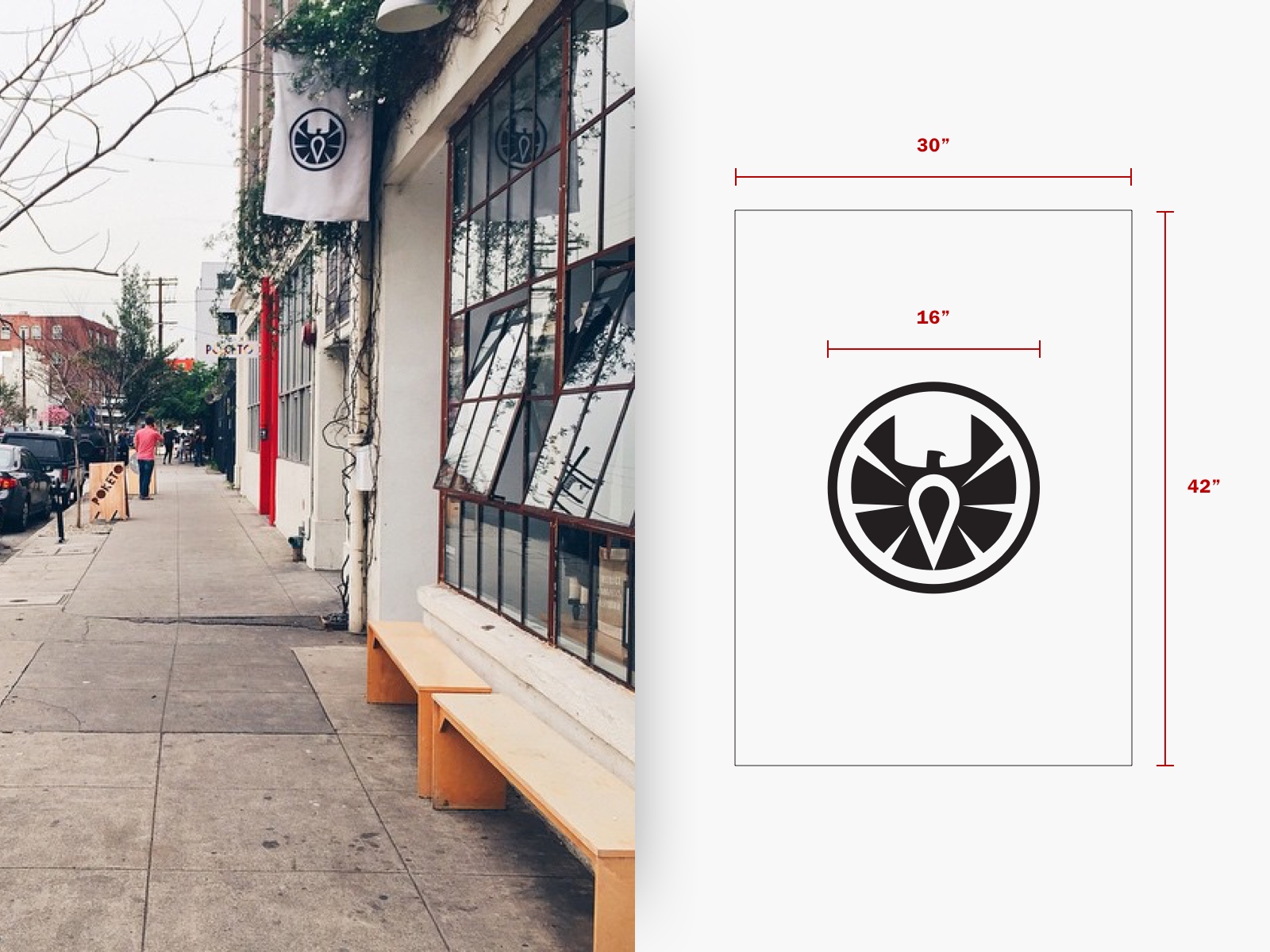 Gallery
Being located in the Arts District, the store name—Common Gallery—alluded to displaying the product in a gallery-like layout. In complementing this theme, I design a template to produce metal gallery plates to identify each product's name, price, and country of origin.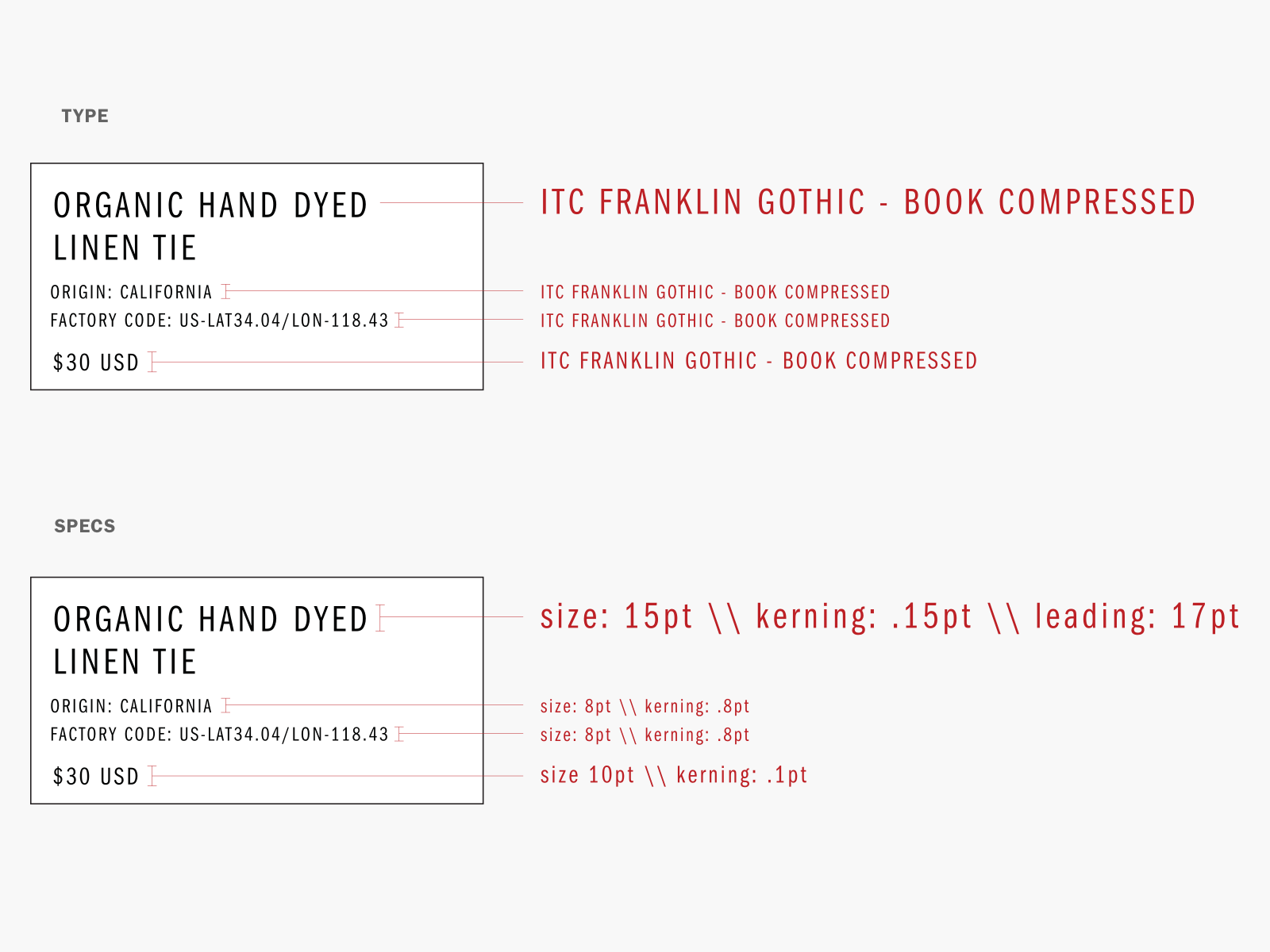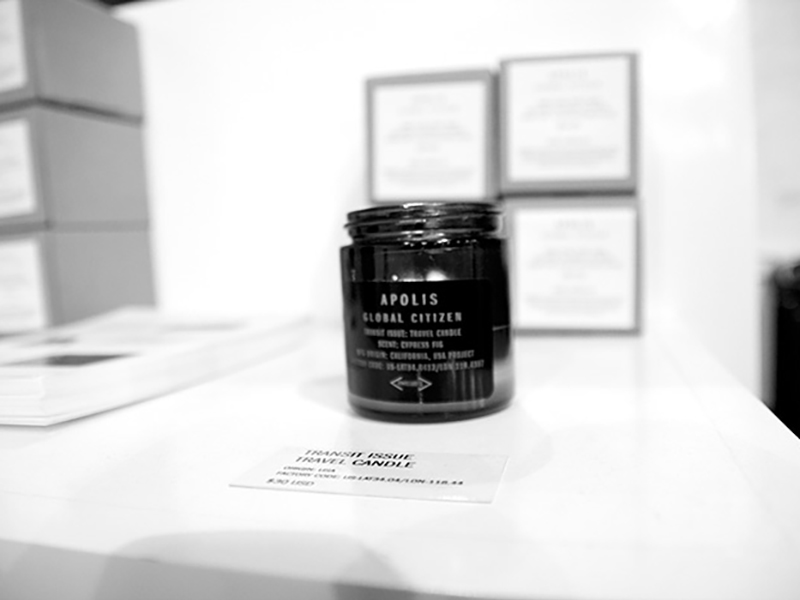 Installations
The walls of the store were made to modular, which allowed for changing installations based on the collection seasons or advocacy project launches.